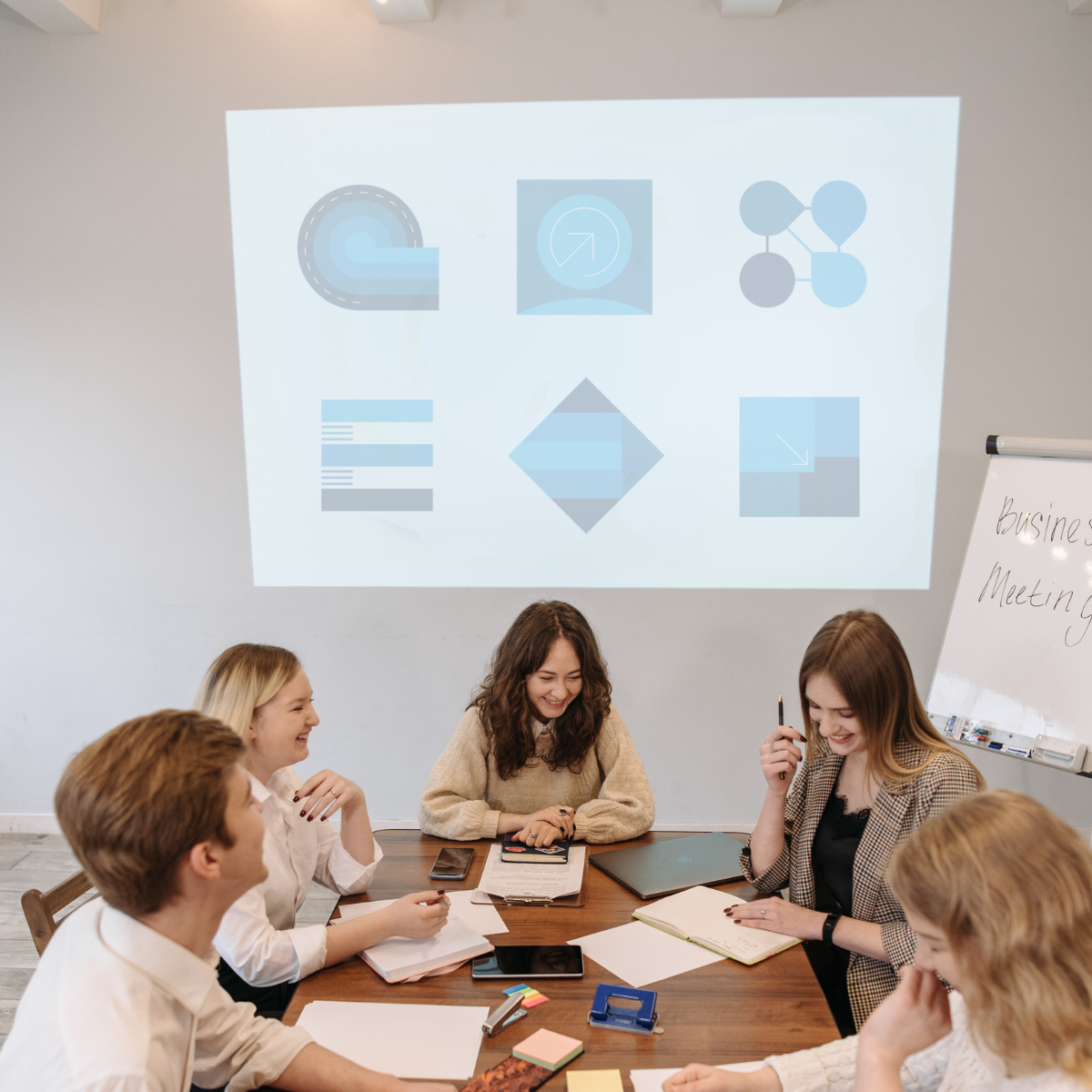 Proven Communication Models & Tools
Carew leverages proven communication models and tools to provide frameworks for getting to the heart of customer needs, collaborative problem-solving, building relationships, and achieving better outcomes. Grounded in behavioral and adult learning science, they create the foundation for a customer-centric, high-performance culture of competence, confidence, and success.
Read More
Our proprietary process models visually depict the concepts taught in our training programs. Easily remembered, elegantly simple, and remarkably flexible, they provide a disciplined but adaptable road map that enables agile adjustment in response to customer signals and changing dynamics. Carew process models carry instant meaning for participants, are easy to follow, and immediately come to mind throughout the sales cycle…and that's the magic that makes them work! They establish a common language, process, behavior, and culture that boosts closing rates and strengthens relationships.
Transformative Training Experience
Our world-class, certified facilitators create engaging, interactive, results-focused, and fun experiences that trigger life-changing "aha moments." Instructor-led training is available for live onsite, live virtual, or blended sessions. Regardless of delivery method, the Carew experience profoundly impacts the skills, attitude, relationships, and success of every participant.
Read More
Carew facilitators bring successful real-world sales and leadership experience, adult-learning expertise, and unrivaled enthusiasm to every class. They are master facilitators, certified to deliver the Carew curriculum only after completing a rigorous Carew screening and training process. They create magic in the classroom by leveraging a variety of contemporary learning strategies and modalities, including high-impact lectures, group exercises and discussions, video recorded role-plays, structured experiences, team challenges, gamification, and more. The result is a highly participatory, active learning experience that both inspires and enables participants to immediately improve their performance.
Carew participants consistently leave their workshops as raving fans, repeatedly describing their Carew training experience as "life changing." The cumulative effect for our client organizations is exponentially greater, resulting in dramatic, lasting performance improvement and competitive advantage.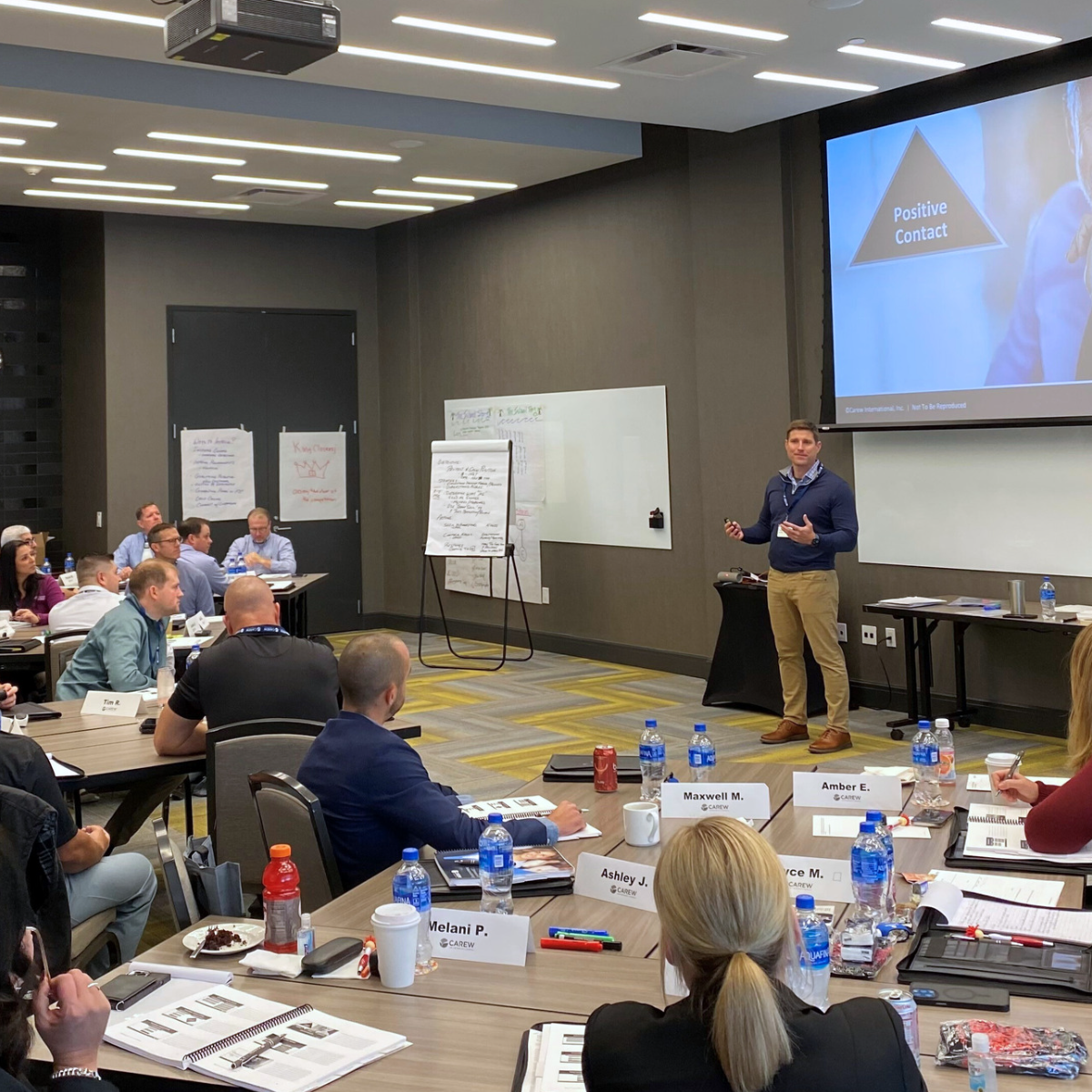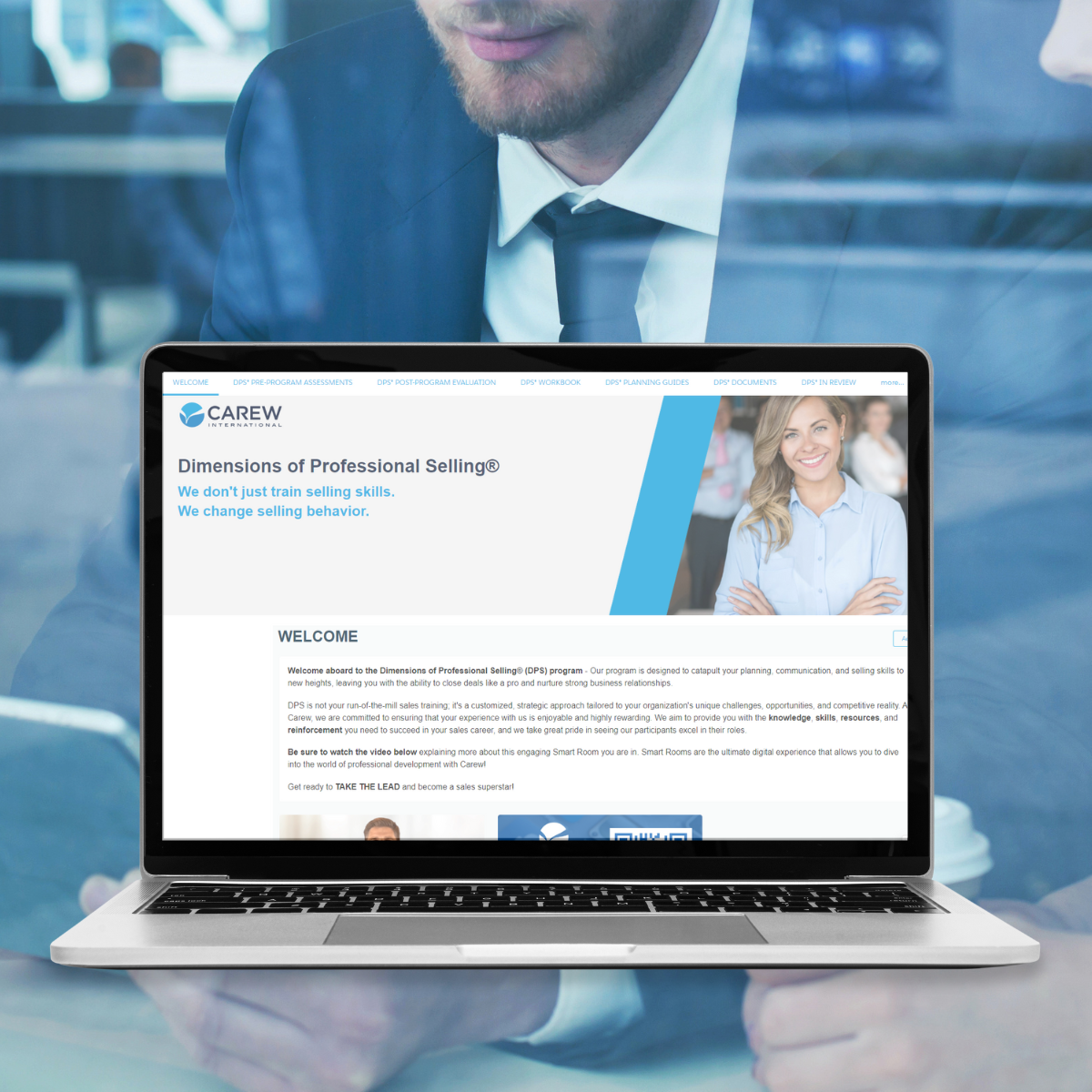 Enduring performance improvement requires reinforcement, real-time application, and accountability. Customized, multi-media post-session reinforcement modules, assessments, and certifications can be delivered via your existing LMS or ours. Carew alumni share a language, spirit, and set of principles; they stay ahead and stay connected through our newsletters and online community forums.
Read More
Every Carew training participant receives access to a personalized digital Smart Room. Carew Smart Rooms facilitate our holistic training experience by providing a communication and collaboration hub before, during, and after workshops. With unmatched ease of use, Smart Rooms support our contemporary training experience and unparalleled reinforcement strategy. In addition, utilizing this technology gives participants hands-on experience with a digital sales tool that is essential to successfully navigate today's sales process.
Everyone at Carew is invested in our clients' ongoing success. Our training is not a one-time, stand-alone event. Participants leave armed with the resources, processes, technology, and access to coaching to continuously reinforce, refresh, and apply what they learned in our workshops. Both individual program participants and client organizations have a comprehensive training experience that changes the game in terms of process, behavior, culture, and bottom-line results.
Client Collaboration & Customization
Through in-depth collaboration with our clients, we deliver training programs tailored to their specific industry, business, and challenges. Our proprietary models and straightforward frameworks are exceptionally flexible, allowing client-specific customization while retaining the integrity of our proven content. Teams receive highly relevant, immediately usable, and memorable training.
Read More
Carew programs are designed to adapt to any audience without sacrificing quality or integrity. Beginning with our first conversation with a client, we create a training curriculum that addresses their specific objectives, current skill levels, culture, and needs. We immerse ourselves in their business and become an extension of their organization. We benchmark team members, interview key stakeholders, and create targeted scenarios, examples, case studies, exercises, role plays, messaging, and other tactics relevant to their unique selling environment. The resulting customization integrates into all training materials, media, modules, and reinforcement.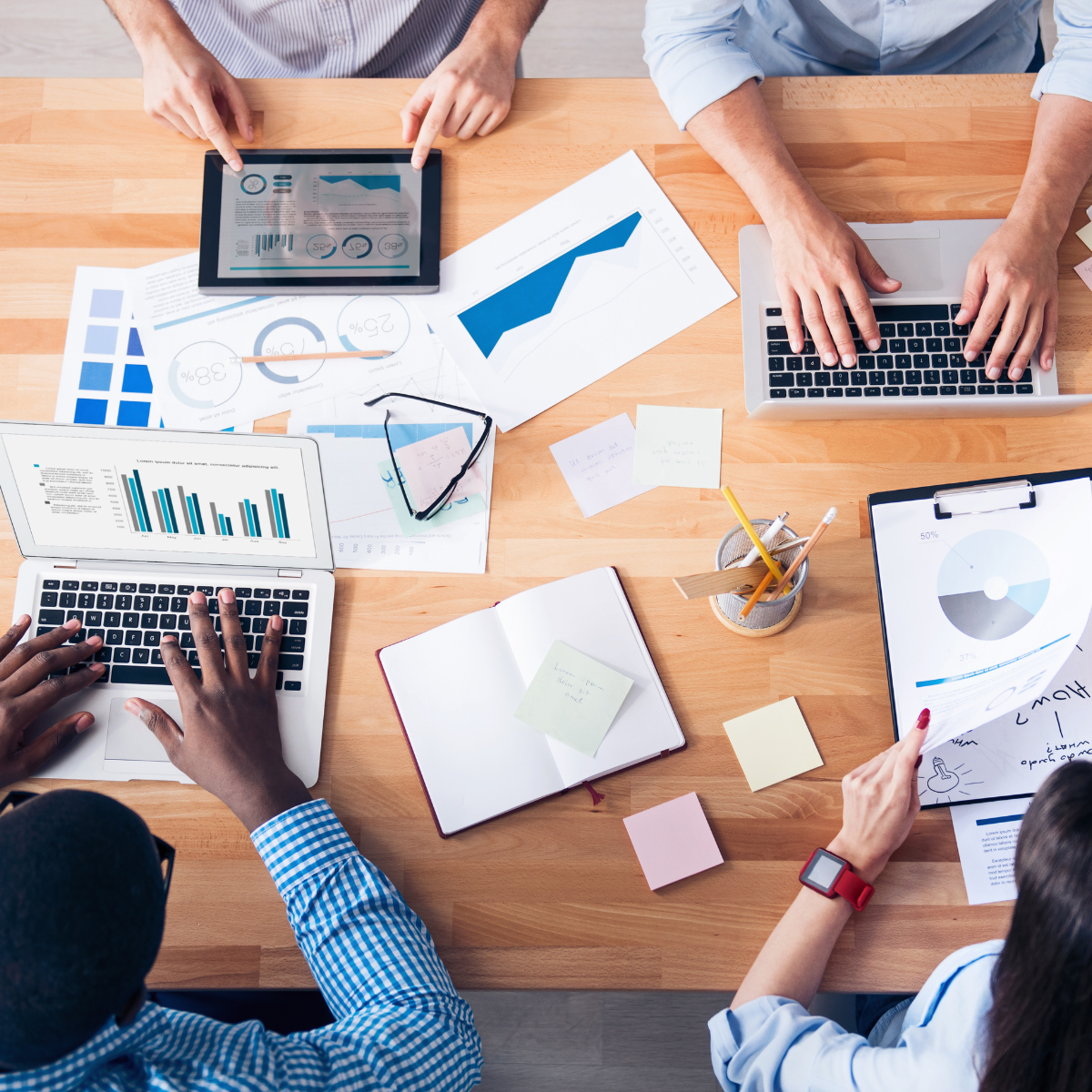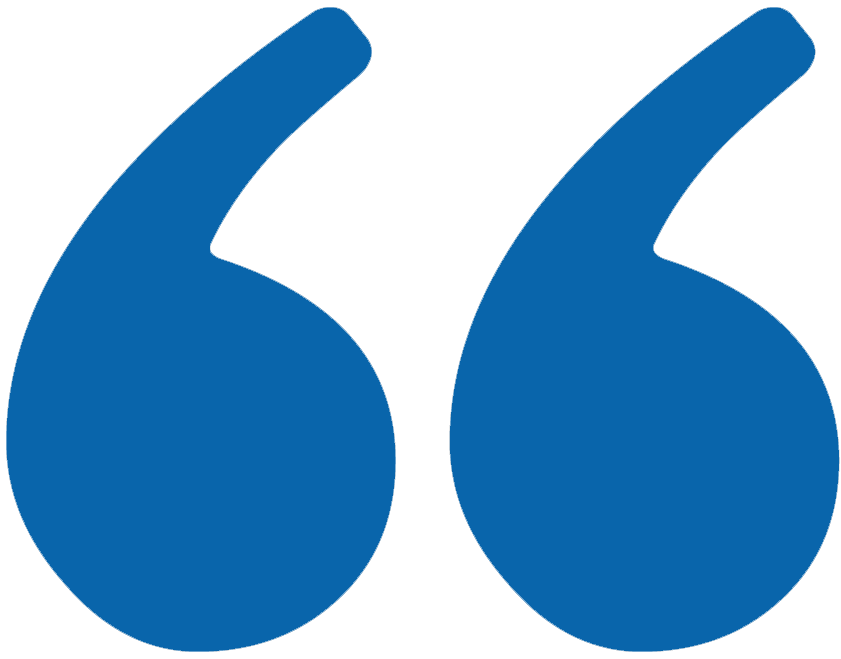 "This was a tremendous sales training program. I have been in outside sales for almost 20 years and found this to be very valuable. Providing models and fundamental behaviors to help me approach conversations with customers will benefit me in the future."
"The facilitators were passionate and truly knowledgeable. Their genuine and caring nature made all the difference. This training was a fantastic and transformative experience!"