Transform culture. Instill agility. Drive growth.
We build high-performance sales and leadership cultures that help companies grow. Our programs inspire dramatic, lasting performance improvement and create competitive advantage.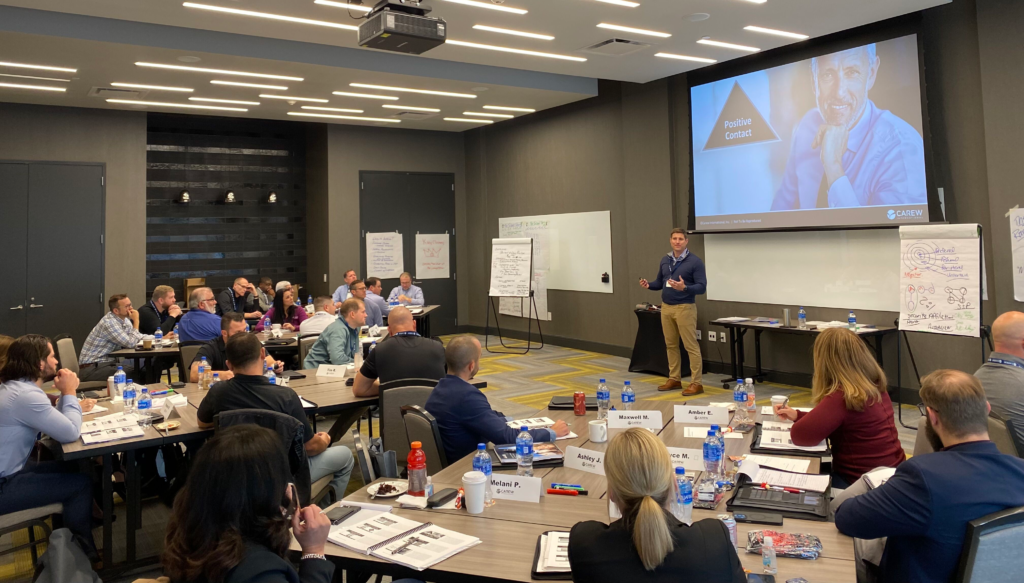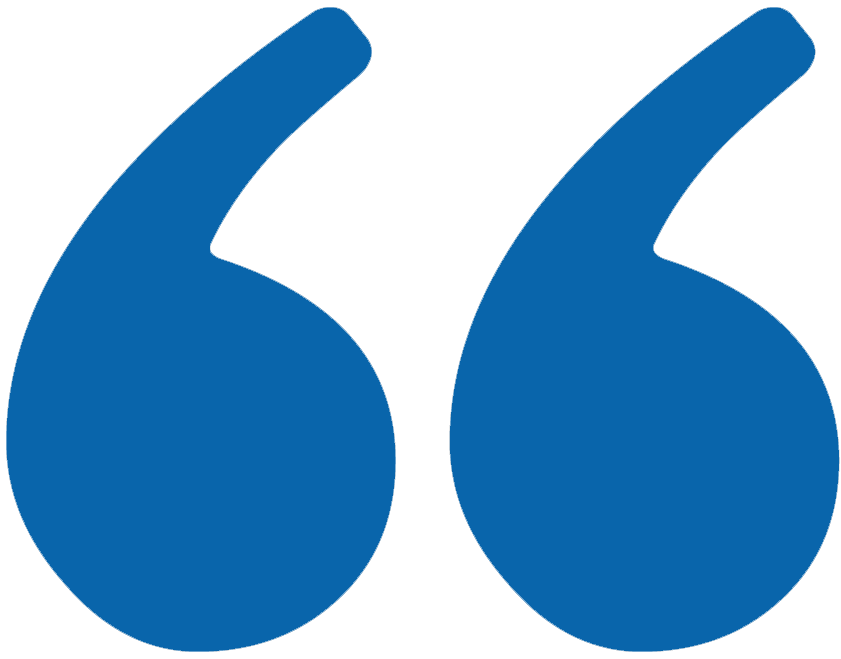 "Best learning experience I have ever had regarding sales. The facilitators' personalities and teaching styles complemented each other to perfection."
The Standard of Excellence
Behind every client success stands an exceptional group of Carew professionals.
We are passionate sales, customer service, and leadership development professionals with a singular mission: to create value, support dramatic bottom-line results, and serve as a strategic asset to our customers worldwide.
Carew team members have extensive real-world experience and an unparalleled commitment to excellence. The Carew difference comes to life in our interactions with each other and our customers. Everyone is invested in the success of our client organizations and every individual who entrusts us with their professional development.
Carew International offers career opportunities with a world-class, growing company. Our award-winning training and professional development programs have made us the training industry gold standard since 1976. Headquartered in Cincinnati, OH, we serve clients around the world with local and remote employees committed to client success. Along with a competitive salary and benefits package, we offer an entrepreneurial, high-performance culture that values people, supports career development, and celebrates success.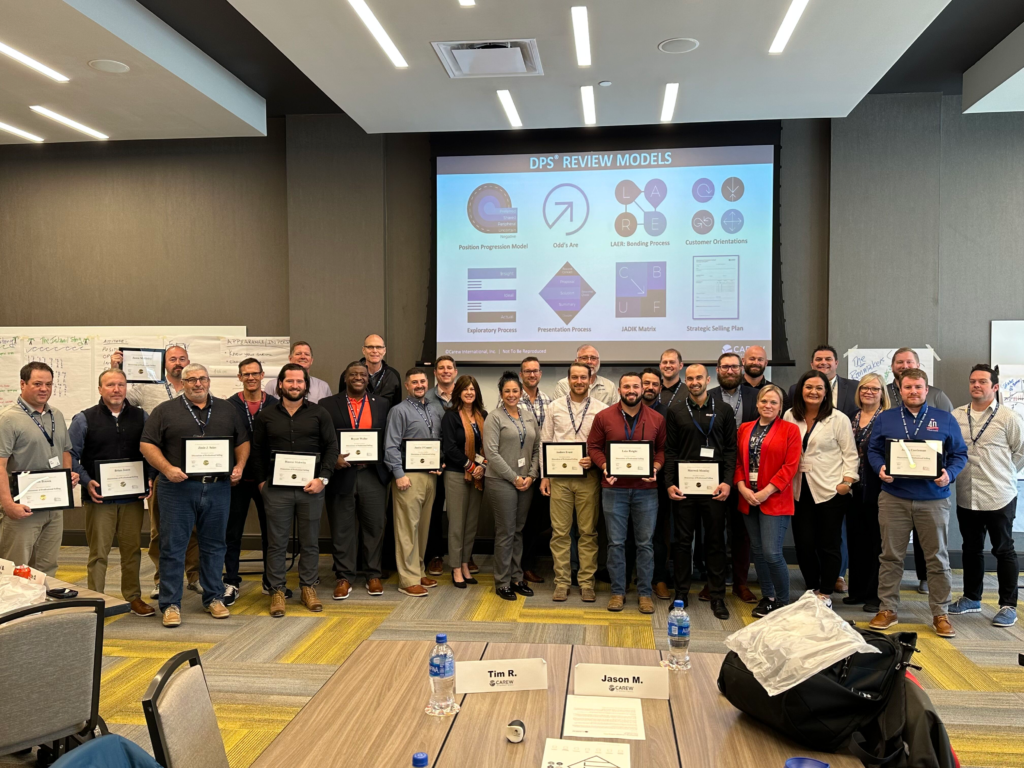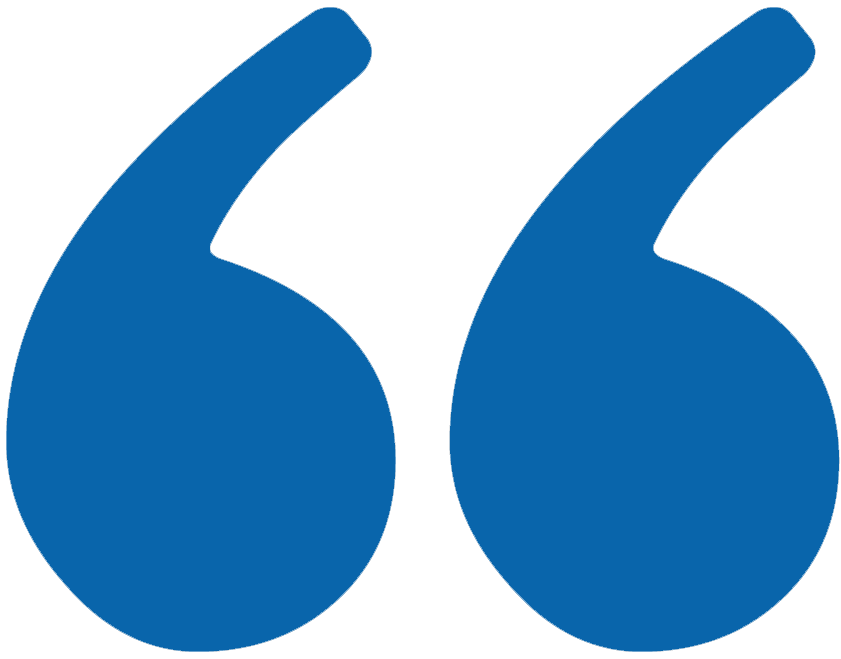 "Amazing course! Very well put together. It was a culture changer and eye-opener! Thank you so much to the great team at Carew!"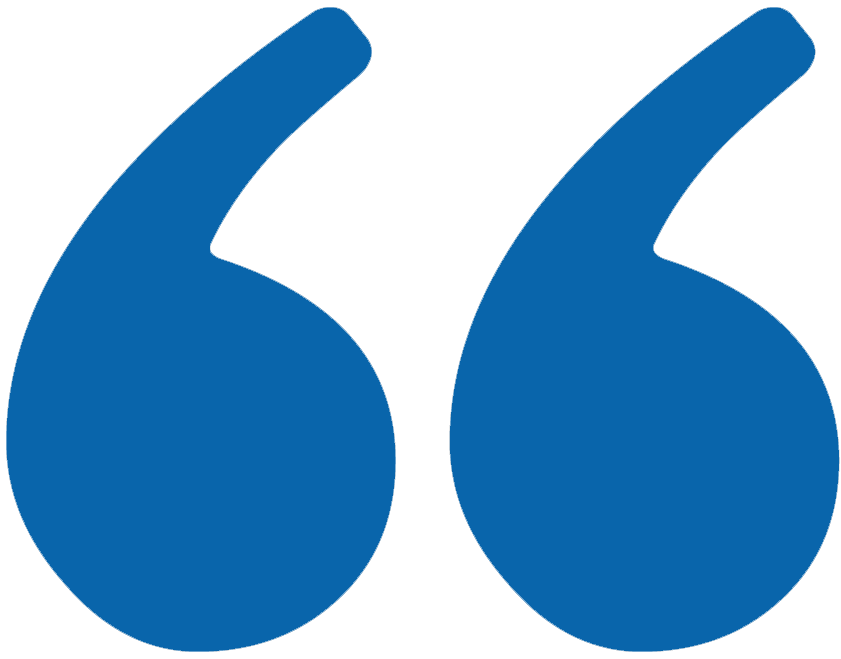 "The Carew team and facilitators were professional, warm, and engaging. I can't thank everyone enough for such an excellent training experience."
We're always looking for talented, energetic top performers who want to join us on our mission of creating value, supporting dramatic bottom-line results, and serving as a strategic asset to our customers worldwide.
Facilitators
Our exceptional certified facilitators bring successful real-world sales and leadership experience, adult-learning expertise, and unrivaled enthusiasm to every class. They take pride in providing transformative learning experiences that trigger life-changing "aha moments" and impact individual and organizational success.
Bring your experience and your passion for elevating sales and leadership performance. We'll bring comprehensive trainer certification and proven training programs. Together we'll help sales, customer service, and leadership professionals become the standard by which all others are judged.
Carew Client Partners are highly motivated, energetic, and experienced sales professionals. They are passionate about elevating sales as a career and raising the performance of sales professionals to the highest standard of excellence. Carew Client Partners are trusted advisors to their clients and the single-source strategic partner for all their sales, customer service, and leadership training and development needs.
Read More
Bring your track record of sales success and your passion for collaborative problem-solving, building relationships and helping clients achieve better outcomes. We'll bring the proven training content, onboarding, and support you need to be successful. Together we'll deliver transformative training experiences that inspire dramatic, lasting performance improvement and competitive advantage.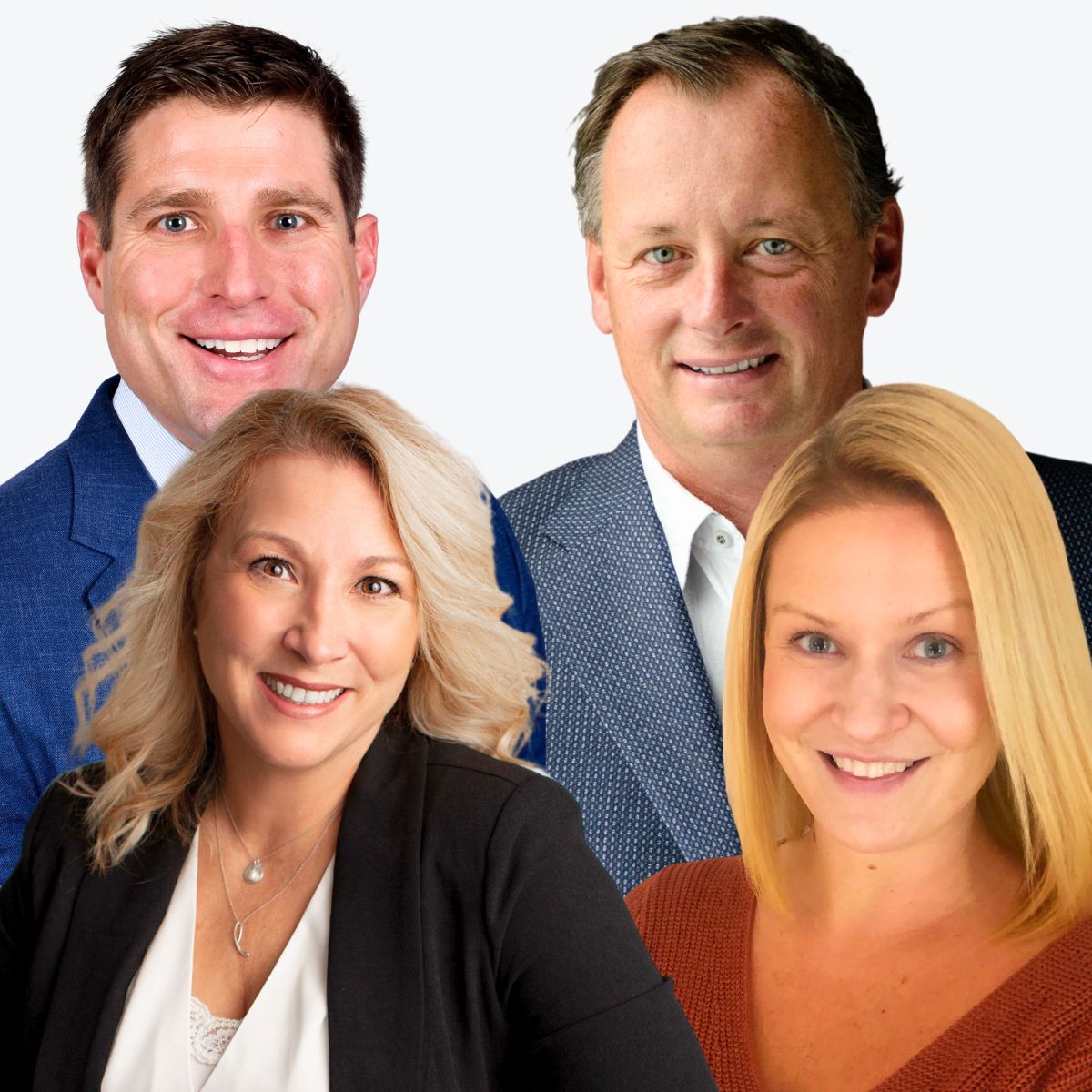 Interested in learning more about career opportunities at Carew International? We'd love to hear from you! Please contact us at 1-800-227-3977 or submit a resume to dlewis@carew.com.
Carew International is an Equal Employment Opportunity employer. We do not discriminate based upon race, religion, color, national origin, gender, ancestry, marital status, sexual orientation, age, disability, genetic information, or other applicable legally protected characteristics.